About Us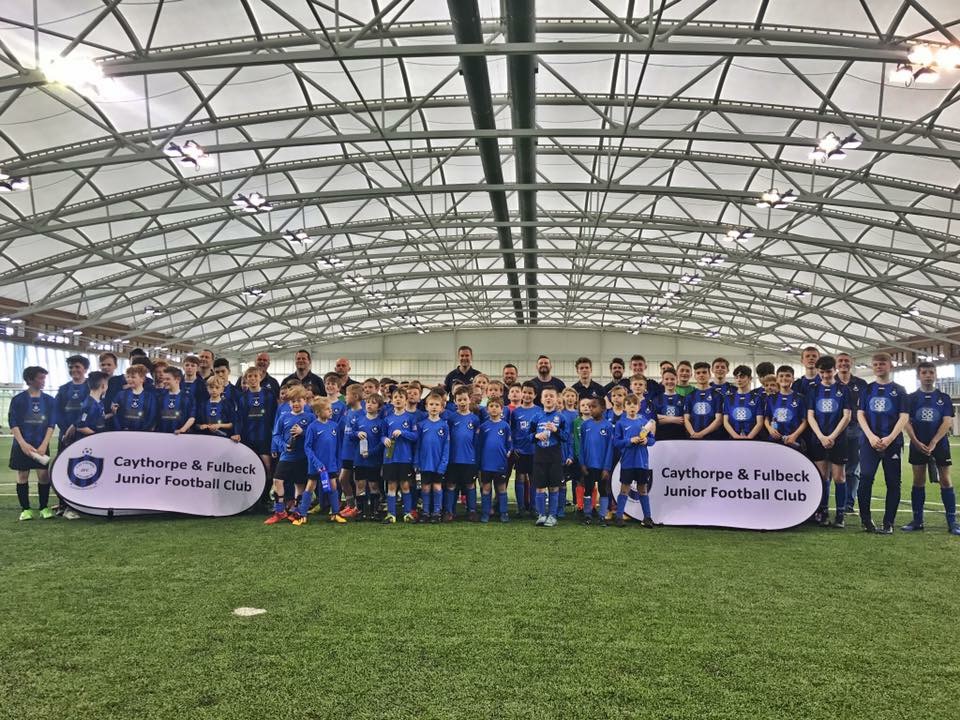 Caythorpe & Fulbeck JFC is a small junior football club that exists for the enjoyment and development of young footballers. Established in 1995, following the amalgamation of the Fulbeck and Caythorpe Junior Football Clubs, the club has grown substantially and we now offer football for over 100 players, across eight different age groups, ranging from Under 7s through to Under 18s.
We start from the age of 4 upwards with our Mini Soccer programme, which runs in between May & July. This programme has now been running for over 20 years and is a fun introduction to football. Our FA qualified coaches, who are all CRC checked in line FA guidelines, all volunteer to provide 10 weeks of excellent coaching and skill development for all our youngest recruits with a hope that they then join as new players in our squads.
Once children reach the age of 6 (usually during in School Year 1), they can play in the our Under 7's squad. The club is affiliated to the Lincolnshire FA and our teams play in either the Mid Lincs County Youth League or the Grantham Youth Football League. The season runs from September through to April and games are usually played on Sunday's at one of our 3 venues Caythorpe, Fulbeck and Welbourn.
We have a dedicated team of managers, assistants and club officials, who all give up their time for our players and the club. Our volunteers are rewarded with free coaching qualifications and CPD courses. We are always happy to welcome new volunteers and encourage anyone who would like to get involved to get in touch with us.
We are a FA Charter Standard Development Club, which means that we are checked on a continual basis by the FA to ensure that we are running our club in line with the correct governance procedures and doing the right things for our community. We are pleased to say that we have held this status now for many years. This is awarded to clubs that have a high quality structure with excellent social, training and playing opportunities for all. We place key emphasis on every child enjoying themselves, fair game time for all, quality coaching and a robust safeguarding policy.
CFJFC is not just about providing opportunities for children to play football. The club also regularly holds club events such as our Black Tie event, quizzes, bingo nights and race nights. Many teams arrange their own social events as well. Most recently, In May 2017, we took over 100 people (players, parents and supporters) to St Georges Park, the National Football Centre in Burton upon Trent. The club had a great day out, playing football on the indoor 3G surface, getting changed in the England dressing rooms and having a full tour of the site.